MobileWISE Software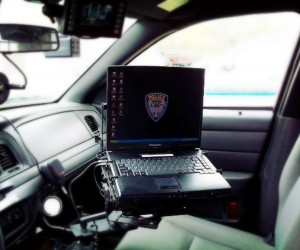 NORIS provides a robust, feature rich mobile data computer (MDC) platform utilizing our MobileWISE software. It is designed for quick and efficient access to actionable information in a mobile environment. LEADS, NCIC and local databases responses are color coded for quick visual reference. MobileWISE supports hands free navigation through interactive voice response (IVR) and a text·to·speech feature for reading query response.
MobileWISE also provides a fully integrated platform that extends two·way data exchanges between CAD and the MDC, supporting such features as silent dispatch. With the GPS feature enabled vehicle location is communicated with CAD and other vehicles within the department and can also be shared with outside agencies that provide mutual aid.
To assist officers, the system can provide address histories, criminal histories, warrants associated to an address and driving directions upon dispatch. MobileWISE supports a multi·channel radio·like feature, that allows all mobiles on that channel to perform voice communications¤. This feature can bridge agencies on differing radio systems or provides a secure voice communication path when tactics require.
MobileWISE Key Features:
Software updates pushed to vehicle, limited user support required
Two level sign·in authentication
Seamless integration, CAD, Police RMS, Fire RMS, Warrant, LEADS, criminal history, mugshot and other databases
Magnetic card reader integration, auto run NORIS/LEADS queries. Purchase here
Streamline communications between dispatch and officers
Provide driving directions
Fully audited
GPS integration
Multiple responses from a single query
Multi·jurisdictional
Single·key: on·scene, in route, close call
Customizable layout
Improves officer safety
Affordable and Scalable
Enhancements and 24/7 live help desk support
¤ voice commands require a bluetooth headset
Call Us Toll Free! (877) 822-8178 or... to use our contact form.