Case Assignment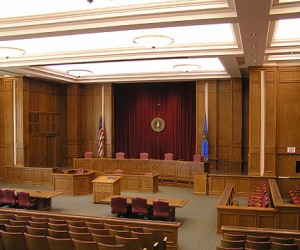 The Case Assignment Tracking System (CATS) allows court personnel to quickly and fortuitously assign judges and schedule court cases. A calendar is maintained for each judge to manage and organize court events. The availability of the judge, police officer, and attorneys are confirmed prior to scheduling a court date. A case consolidation feature combines an offender's multiple cases for assignment to a single judge, reducing the number of required court appearances. As scheduling becomes more efficient, the number of criminal and civil cases pending beyond time guidelines is reduced.
CATS Success Story
The Case Assignment and Tracking System (CATS) has maximized the efficiency of the Toledo Municipal Court's Assignment Office. The primary responsibility of the Assignment Office is random judge assignment for criminal, traffic and civil cases as well as scheduling pretrials, trials and other hearings.

In order to improve the efficiency of the court, single judge assignment was introduced for criminal and traffic cases. When a defendant is put on probation, a link is created between the judge and the defendant for the length of probation. For any new cases where the defendant has entered a plea of not guilty, the defendant will be assigned to the 'Link Judge'. If a 'Link Judge' does not exist for the defendant, but the defendant has other pending cases assigned to a judge, the new case will be assigned to the judge with the oldest pending case. Otherwise, a random judge draw occurs to determine the judge assignment. All housing cases are assigned to the housing judge.

The 'Link Judge' or single judge assignment has provided a more effective and efficient case management for the offenders, court staff, attorneys and judges.